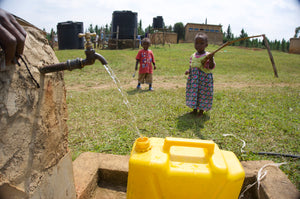 Use left/right arrows to navigate the slideshow or swipe left/right if using a mobile device
Welcome to Mt Atkinson coffee home delivery service.
Our Direct Trade coffee funds clean water for the community of Kanungu in West Uganda. 99% of households in this area have to walk each day to get water from ponds, or streams. These water sources are often contaminated by animals or from pollution. If you are lucky, this ONLY gives you a sore tummy, usually drinking this water leads to much more serious conditions.
How it works
Step One
Regular delivery to your door.
Step Two
Transform your morning knowing you are transforming a coffee farmers life in the process
Step Three
Your in control, Adjust your delivery anytime, anywhere.
Here's what our customers are saying
FAQ
[ndnapps-easyfaqs]