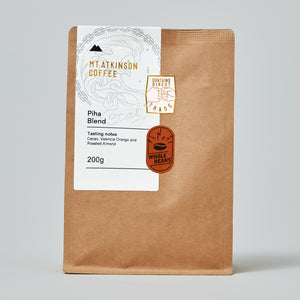 Piha Blend
Really nice and smooth coffee. Subscription is definitely the go I don't have to think about which coffee to buy this week and it's awesome how they grind it for you.
Great tasting coffee
Piha blend is perfect for me. Lovely flavour and works well as Plunger or espresso
The Piha Blend Subscription
Really enjoying it
Currently enjoying piha whole beans. Want to try all of them .