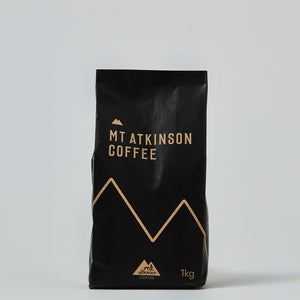 Piha blend
We have been getting this on subscription for well over a year now. The Piha blend is such a nice bean for the espresso machine. No bought coffee can surpass the flavour of this guy now fo me, prepare to be disappointed every time you purchase a cafe coffee.
Fresh Coffee and Quick Delivery EVERYTIME
Great coffee beans are delivered every time by the team at Mt Atkinson. We love the Piha beans - such a creamy flavour but a nice strong kick!
1kg bag of beans - compostable packaging
Piha blend espresso - can't live without it
This coffee is the best I've tasted in the world! True!! It's got the right blend of everything that makes my morning coffee sublime. I order the 1kg bag which has a super fast delivery too. Thanks team Mt Atkinson!
1kg bag of beans - compostable packaging
---