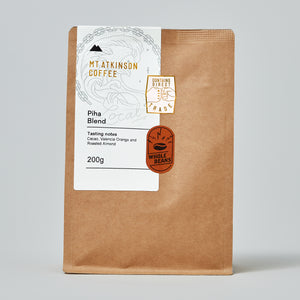 Super fast delivery and delicious!
Piha Blend ONE OFF COFFEE TOP
Damn fine coffee
Have learnt in Lockdown 4 to savour the Piha Blend. Put in the French press with some rock sugar and drank black awesome. Now must revisitTwin Peaks tv series and get some cherry pie with my cup of Piha blend.
Great blend!
Great blend with hints of cocoa and perfect for flat white